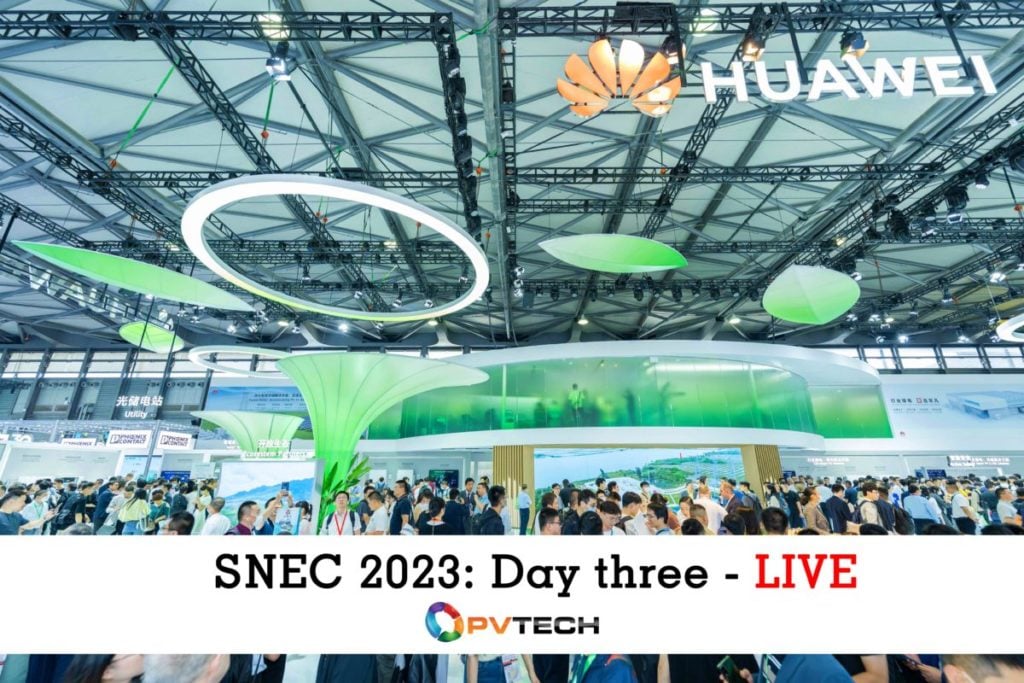 Welcome to our third and final day of coverage from SNEC PV Power Expo 2023, bringing you exclusive product showcases from the exhibition floor.
So far we've seen everything from 700W+ modules from some of the world's biggest players in PV, to liquid-cooled utility-scale battery storage, whole home energy management solutions, the latest inverters and microinverters, mounting, frames, cleaning robots and much, much more.
You can see Day One's coverage here, and Day Two here.
TW Solar: New TNC technology modules on show
TW Solar, also known as Tongwei Solar, is now the world's largest manufacturer of crystalline silicon cells and high-efficiency modules. Annual module production capacity stands at 14GW but could be ramped to as high as 80GW by year-end 2023. TW Solar's overseas pre-sales technical director Jack Xu introduces its latest products, including new 585W and 625W modules that use TW Solar's TNC technology and deliver 20W to 30W more power than PERC within the same module area size.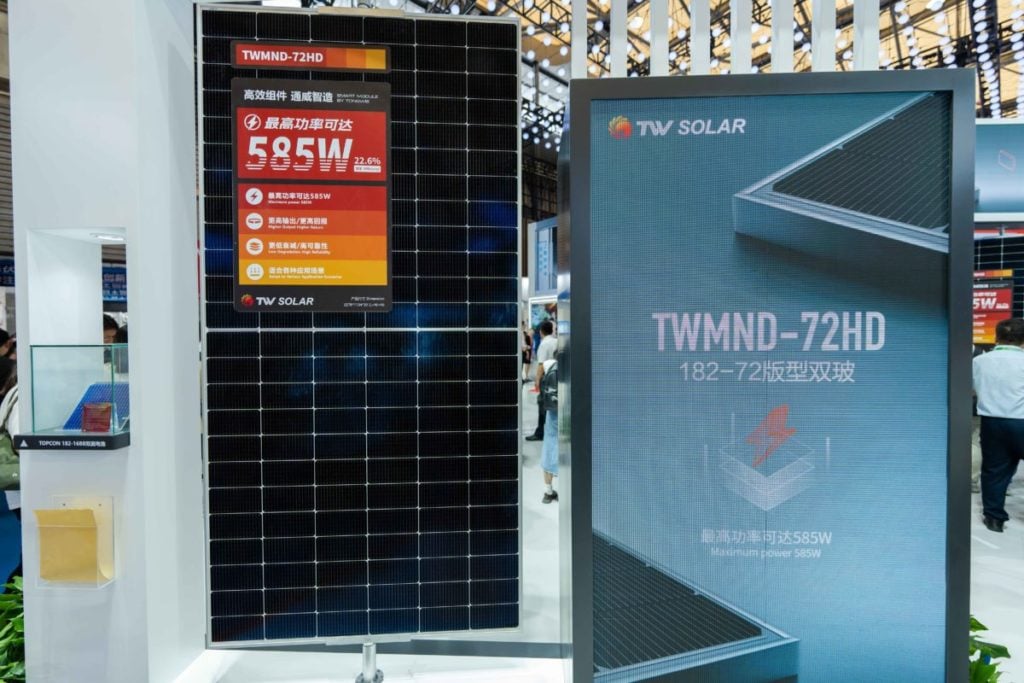 Huawei Digital Power: Smart PV and energy storage solutions
Nigel Wang, marketing manager for Huawei Digital Power's utility smart PV business, gives us a chance to have an in-depth look at the company's range of smart solutions for clean energy. That includes its flagship new product: a smart PV controller which comes with features like triple-layer safety protection, and even self-cleaning rotation for dusty environments.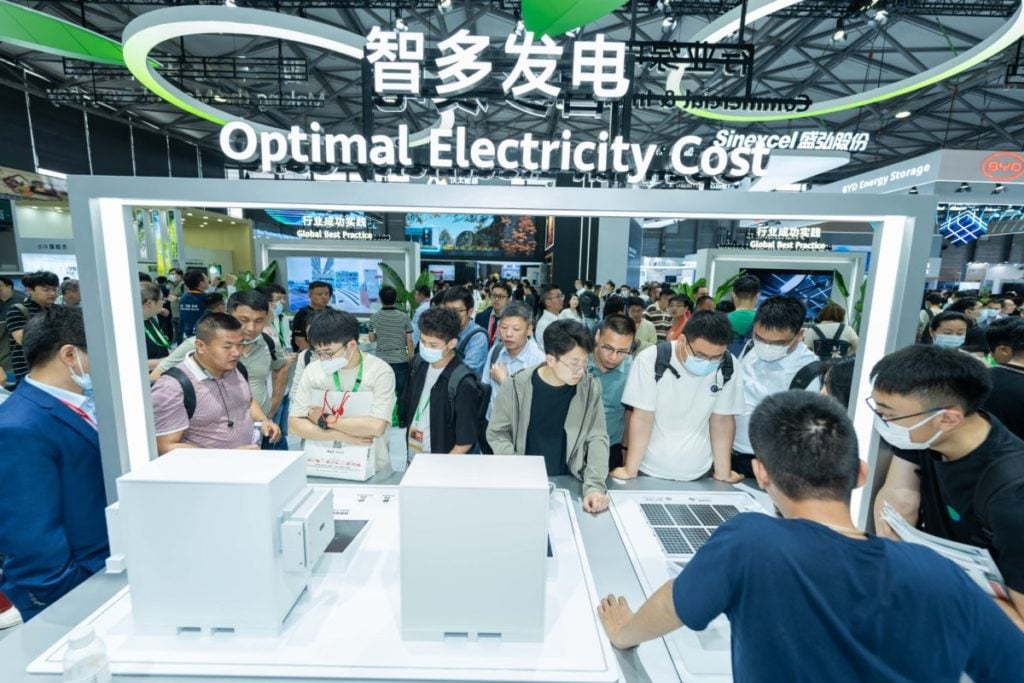 Seraphim: New products include 425W full-black rooftop module
Established in 2011, more than 20GW of Seraphim products have been used in projects in over 100 countries. Charlie McGlinchey, sales director for Australia & New Zealand introduces Seraphim's booth at Intersolar, including a 720W monocrystalline PERC cell for utility-scale, lightweight 415W dual-glass module and a brand new 580W N-type tunnel oxide passivated contact (TOPCon) bifacial module.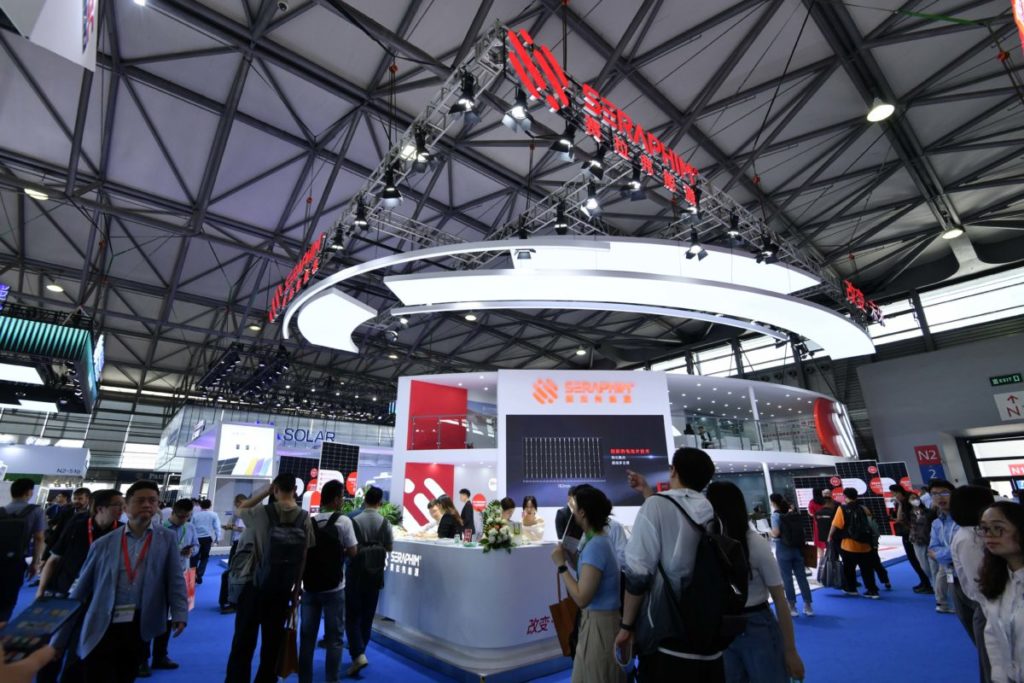 DAH Solar: Patented full-screen module, PV for balconies and integrated microinverters
DAH Solar's main focus is on innovating new products based around customer challenges, including a Full-Screen PV module which can reduce dust and water-related issues, a fully integrated module-microinverter setup, and solar PV solutions for balconies. European market director of sales Roger Cai talks us through those products and explains their benefits.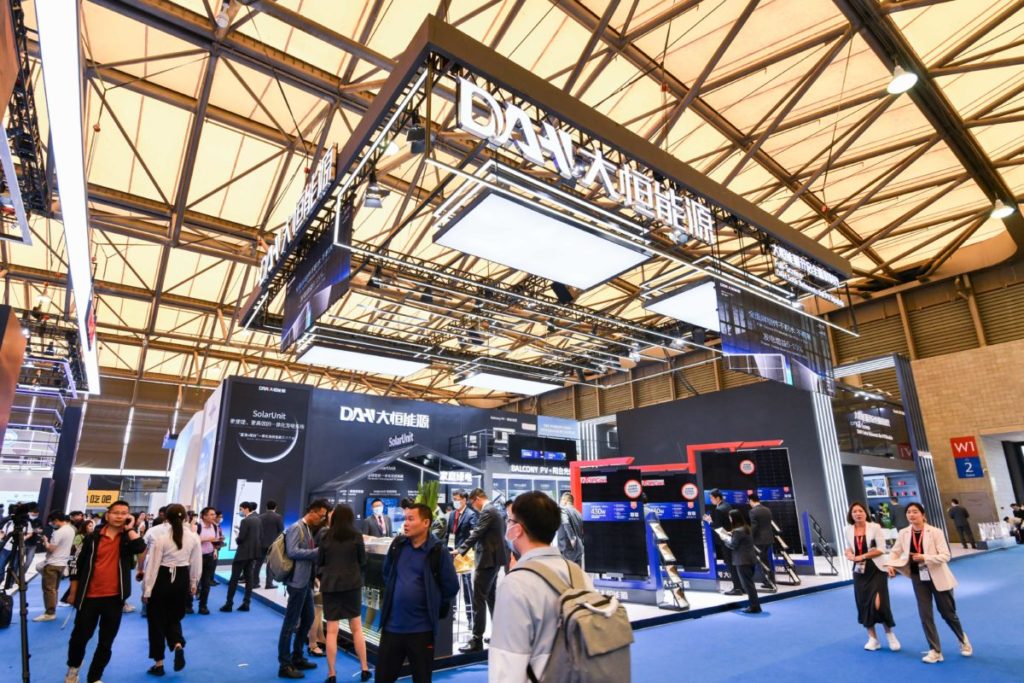 DMEGC: Modules designed for minimal Light-induced Degradation
Over 28GW of DMEGC's cells and modules have been shipped worldwide to date from the company's three manufacturing bases, with two more manufacturing plants on the way. Product marketing director Ginger Dai guides PV Tech around DMEGC's booth, and why the company's modules and cells are targeted at an industry that has reached a new era of maturity as a mainstream energy source.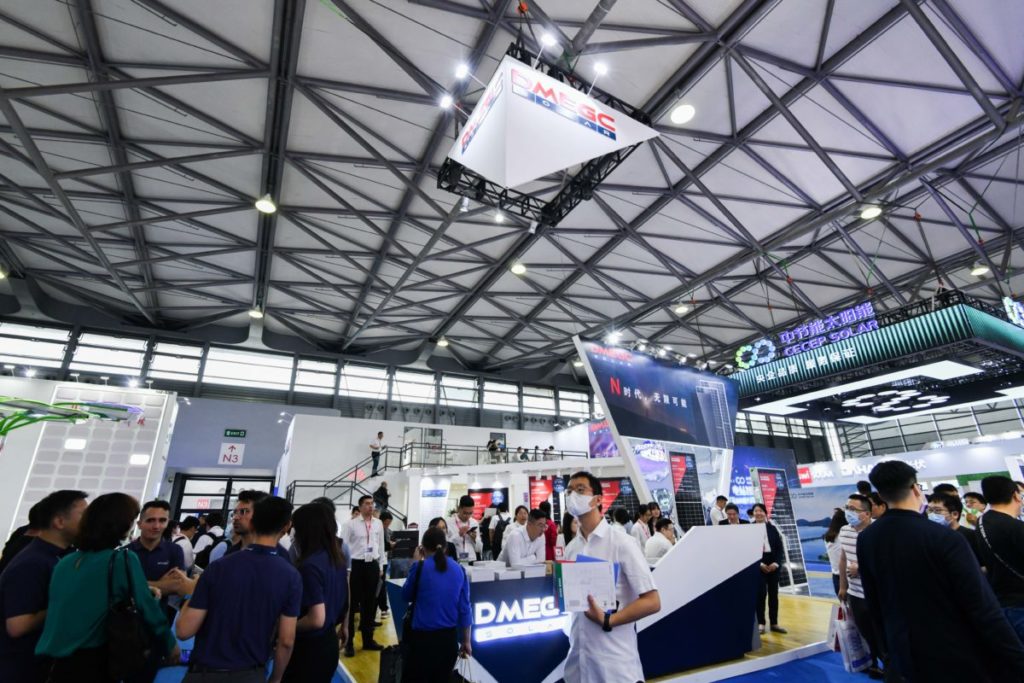 Megarevo: Storage inverter specialists
Energy storage inverters across a broad range of applications, offering standard and customised inverters as well as OEM services. CTO Frank Wan introduces products including Megarevo's G2 hybrid inverter, which has features like built-in wifi and Bluetooth connectivity and high usable capacity. The company has shipped more than 2.3GWh of inverters to date.
SolarSpace: OEM and own-brand high efficiency cell manufacturer
High-efficiency monocrystalline solar cell manufacturer SolarSpace is expecting to reach 50GW annual cell production and 5.7GW module production capacity by the end of this year. Tilman Beller, SolarSpace's president for the European market answers some questions and speaks about the range of products on display from the company, recently ranked Tier-1 by Bloomberg.