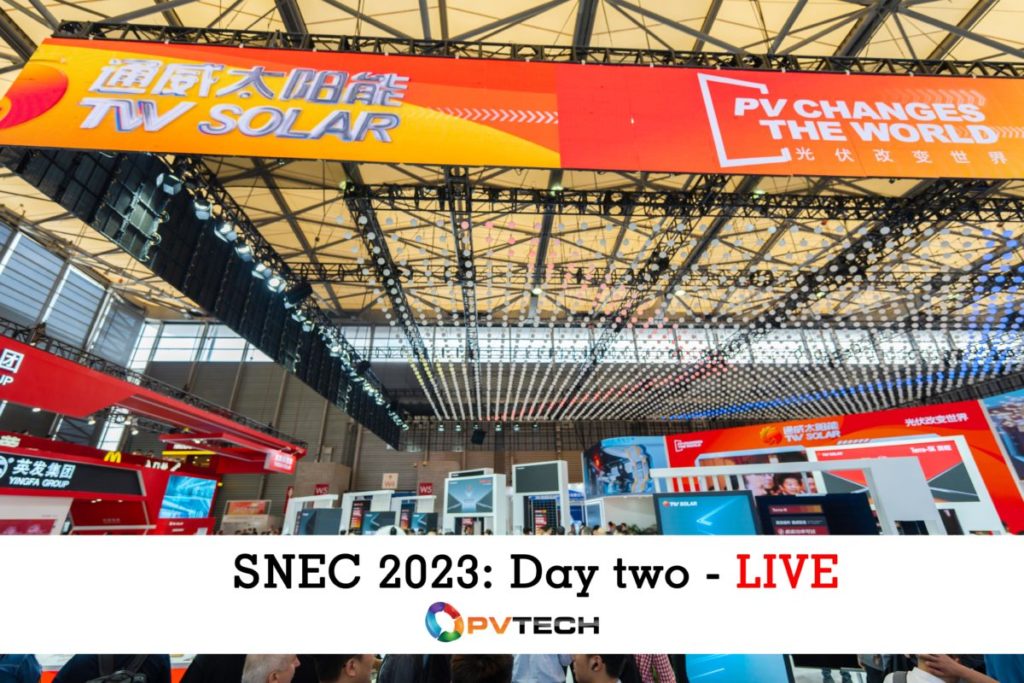 Welcome back to our coverage from SNEC in Shanghai, the world's biggest solar PV industry trade event.
Yesterday we heard from major PV module makers Trina Solar, Jinko Solar, Jolywood, Canadian Solar and Huasun, as well as solar aluminium frame specialist Yonz, distributed and digital solutions provider Growatt and inverter manufacturer Solis. You can see all of yesterday's videos and picture galleries here.
Today we tackle an even wider range of products, from panel cleaning robots to battery storage and inverters, and of course, PV cells and modules.
We will be adding to and updating this story throughout the day, so be sure to come back and check for more later.
HY Solar: From silicon materials to 670W modules
Starting from metallurgical-grade silicon all the way up to wafers, cells and modules, HY Solar takes a vertically integrated approach to manufacturing. Winnie Wen, vice general manager, introduces its range including new tunnel oxide passivated contact (TOPCon) cells which will go into production in July. HY Solar has 75GW annual wafer production capacity, which Winnie Wen says places it comfortably in the top five of manufacturers.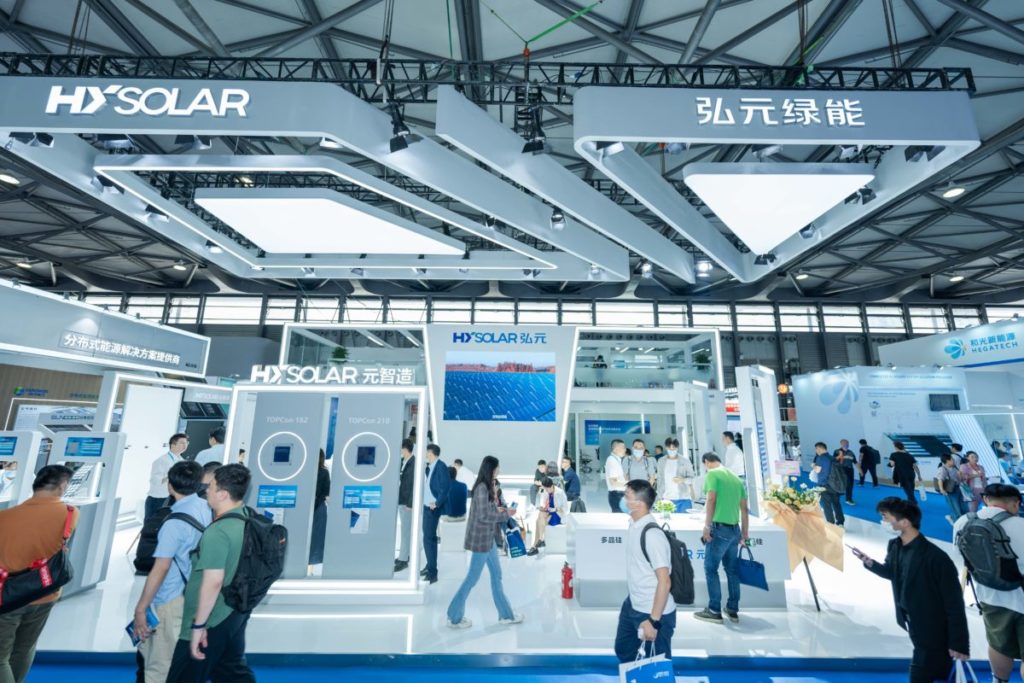 Hiconics: Whole home solutions and high voltage all-in-one ESS
Hiconics, part of the Midea Group's Industrial Technology business division, showcased products include complete home energy solutions that put control of energy consumption in the hands of users. Hiconics' HiEnergy home storage system is an all-in-one product which operates at high voltage for higher efficiency. Claire Deng introduces it and other products including a new complete home energy solution presented with integrated heat pump from Hiconics parent group Midea.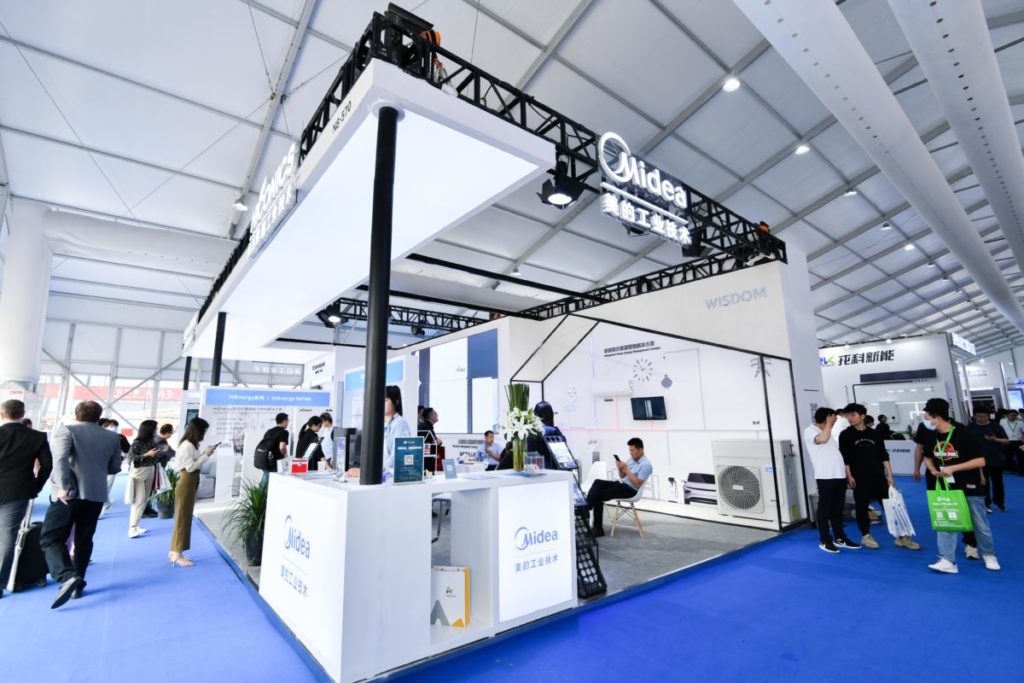 Sunpure Technology: Robots that clean PV panels
PV cleaning robots that integrate IOT, AI and big data analysis technologies were on display at Sunpure Technology's booth. CTO David Zhang highlights some of the benefits of its new Gen3 product, built with a modular design and lighter weight. Sunpure robots have already been operational at PV plants in countries and areas including China, India and the Middle East.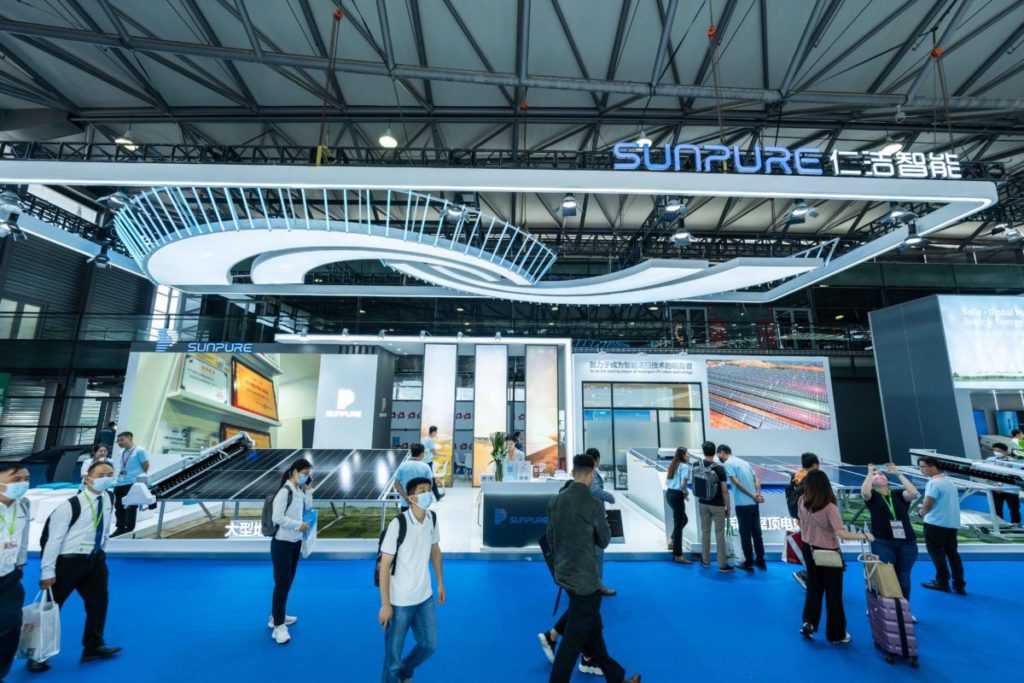 Hoymiles: Module-level power electronics, new cabling, hybrid and battery inverters
Hoymiles is applying its module-level power electronics (MLPE) to solar and now storage. Steve Zhang from the company's research and design centre introduces kit that includes a new range of cabling in its HMS series launched at the show, microinverters and bigger equipment like a single phase hybrid inverter designed for the North American market.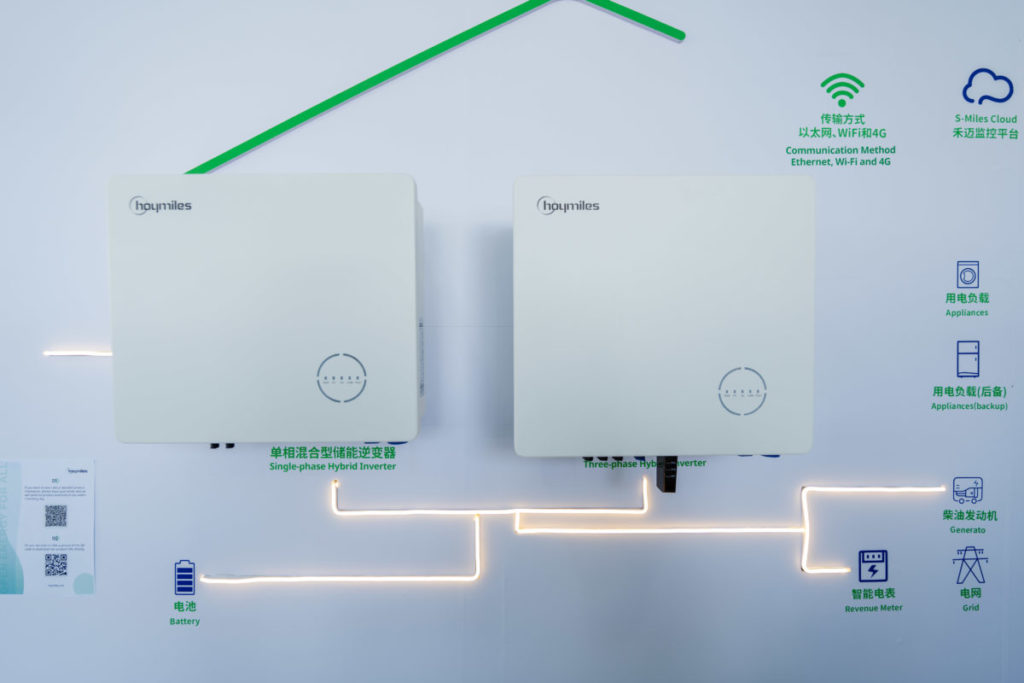 Kehua: PCS specialist debuts C&I ESS
Kehua's solutions are the result of 35 years of experience in power electronics. That's a pretty long time, and it means the company can provide intelligent renewable energy solutions in areas as diverse as photovoltaics, energy storage, microgrid, wind power and integrated energy services. The company debuted a liquid-cooled, high energy and power density battery storage system for commercial and industrial (C&I) customers at the show, alongside other products in its range like a 350kW string inverter, introduced here by Kehua marketing specialist Naomi Zhou.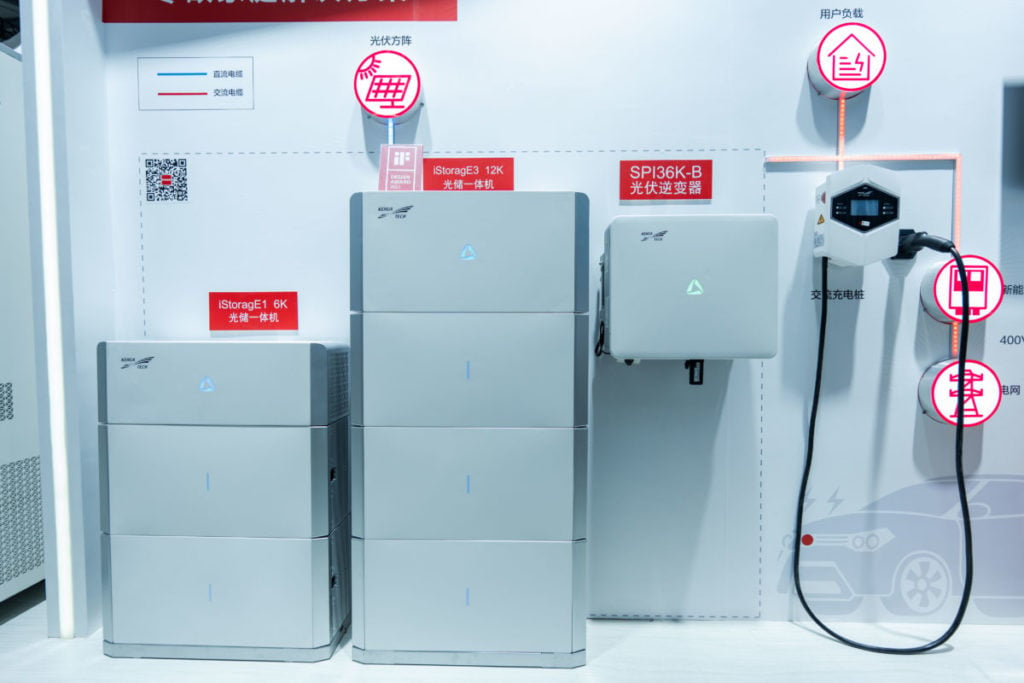 SOFAR: PowerMaster ESS for utility-scale on show
SOFAR brings to the show a broad range of solar PV inverters and energy storage solutions, aimed at residential, commercial and industrial (C&I) and utility-scale applications. Wade Guan, director of high power energy storage, talks us through some of those solutions, including PowerMaster, SOFAR's ESS solution for utility-scale.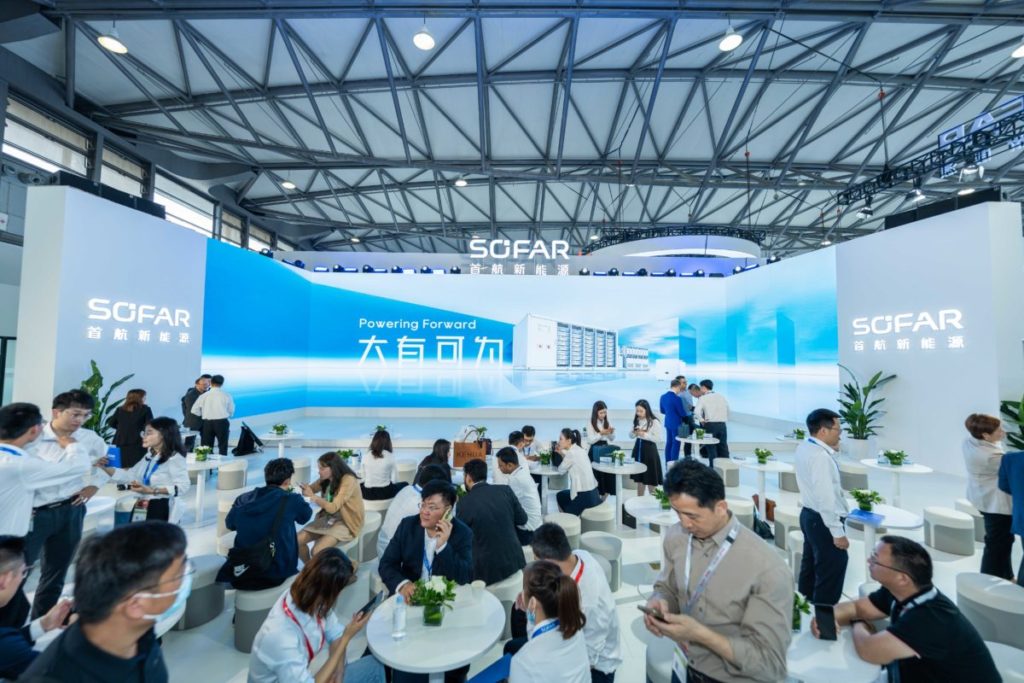 Jietai Solar: High-efficiency in P-type and N-type cells
Jietai Solar's head of overseas sales, Navy, talks a little about each of Jietai Solar's high-efficiency cells at the show, from large-size P-type PERC to N-Type tunell oxide passivated contact (TOPCon).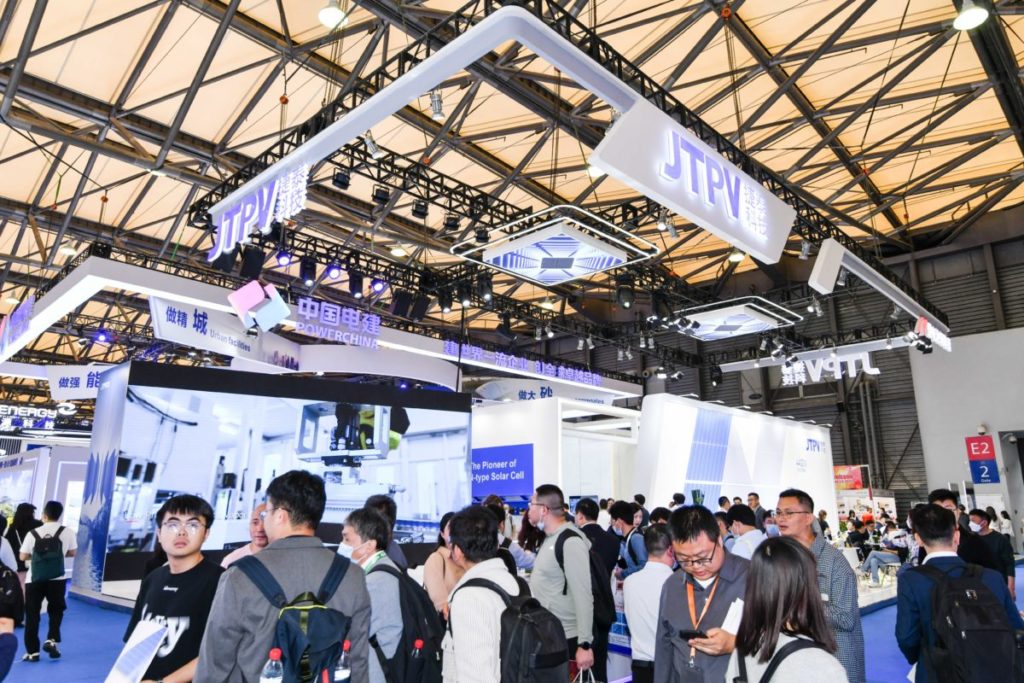 Mibet: 140 patents for mounting system specialist
Mounting system maker Mibet was founded in 2012 and already holds 140 patents worldwide. Here, we get to take a look at some of the company's include ground and roof-based PV mounts, floating PV systems, smart solar tracking systems and distributed mounting system products.