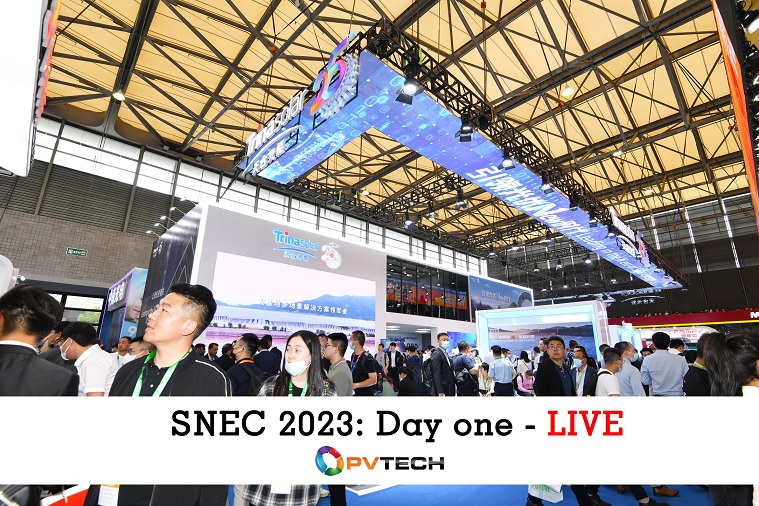 Welcome to PV Tech's live coverage of SNEC PV Power Expo 2023. Held in Shanghai, China, PV Tech is reporting live from the exhibition floor at the world's biggest PV trade show. We will be bringing you exclusive video interviews, product demonstrations, insight, analysis and much, much more.
PV Tech's China-based editorial team will interview some of the industry's leading companies and influential figures, learning about the big trends, innovations and market insights. Today, we start mainly with a look at some of the products and new technologies making waves in the industry.
This story will be updated throughout the day, so make sure to keep coming back and checking in regularly to see our live coverage from SNEC 2023.
Trina Solar: Innovation from distributed to large-scale
Solar Module Super League (SMSL) member Trina Solar's stand has modules in its Vertex range for every scale, from 450W lightweight modules for the residential market, to modules aimed at the utility-scale segment and commercial and industrial projects. Product manager Mark Shi also showcases Trina's leading new tech: 730W modules for utility-scale and a small-size module which packs in 480W of capacity.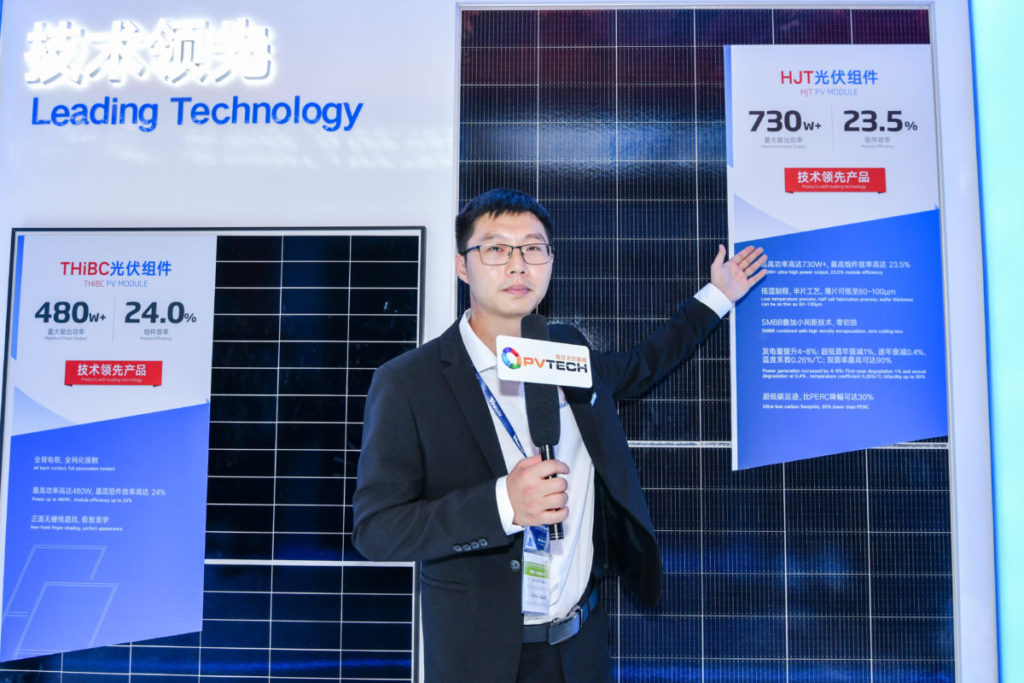 Jinko Solar: TOPCon modules and ESS solutions
Shayne Li from Jinko Solar's technical service centre gives a guided module-by-module tour of its five tunnel oxide passivated contact (TOPCon) products on display, while ESS product manager Minghe Luo introduces the company's energy storage range, which spans from residential up to utility-scale.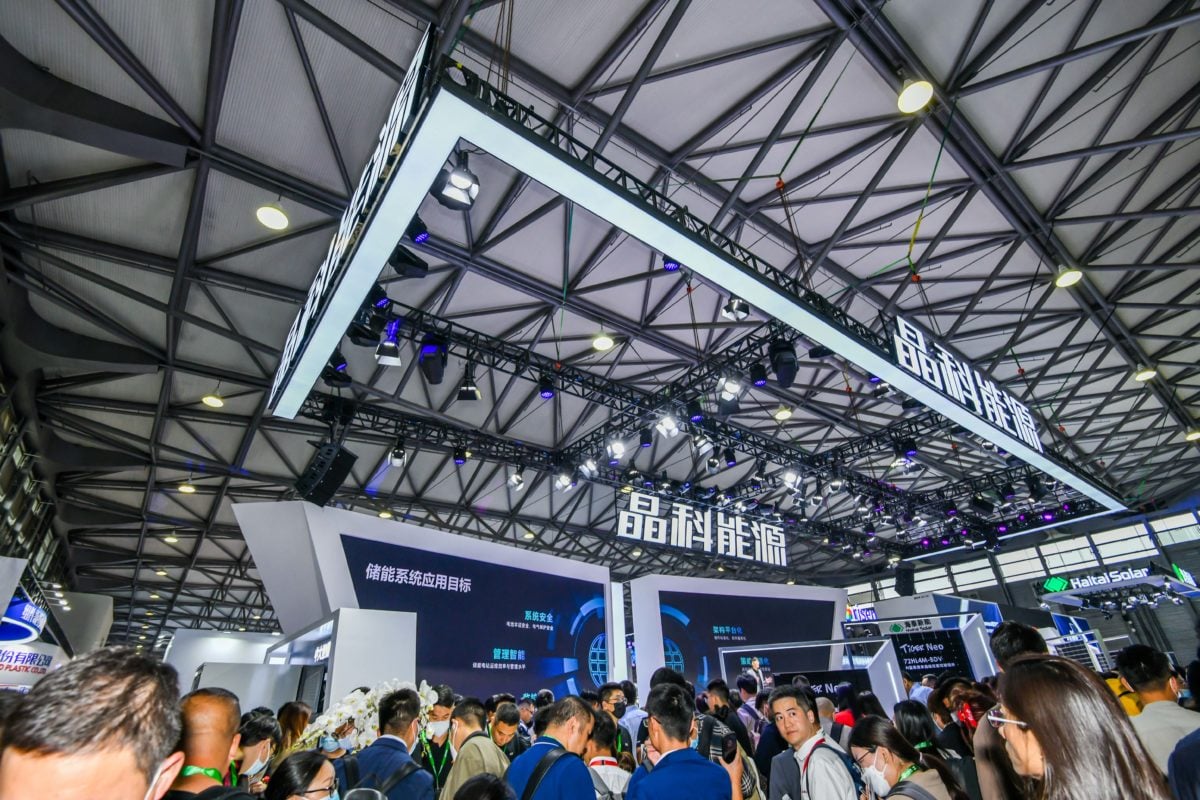 Jolywood: Bifacial N-type design range for different applications
Pioneer in bifacial N-type technology Jolywood had shipped over 5.8GW of N-type modules as of the end of 2022. Technical support manager Severn shows us modules including glass-glass modules designed for low degradation, modules designed to withstand high wind pressure, as well as lighter weight modules with transparent backsheet.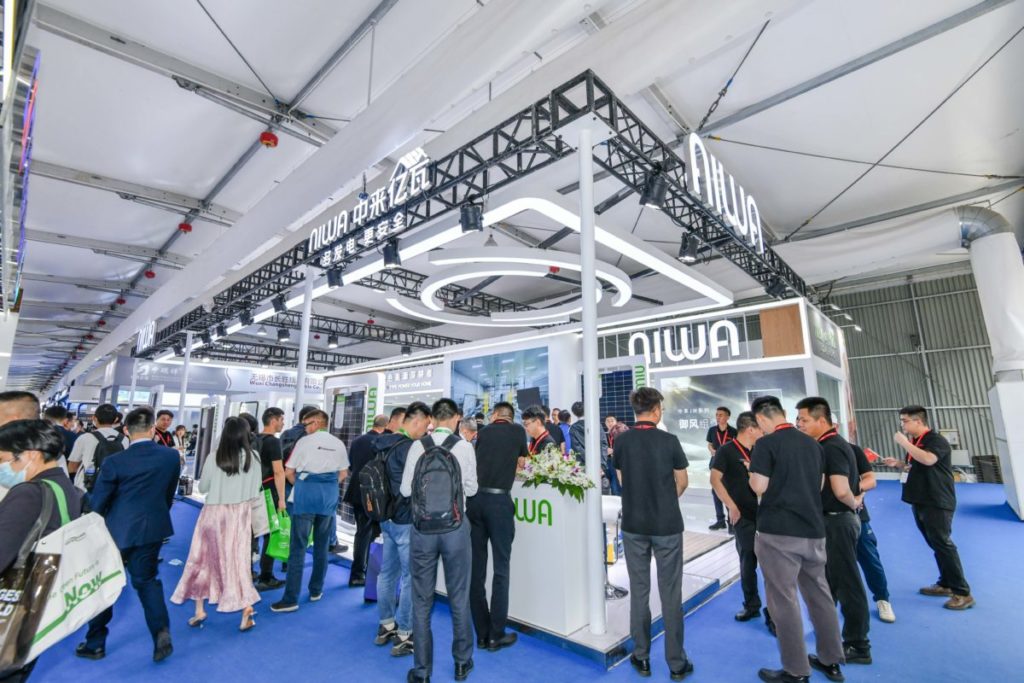 Canadian Solar: 'Flagship' 700W product for utility-scale
Canadian Solar is another SMSL member that brought modules with 700W or more capacity to SNEC. PV Tech was joined by the senior director of Canadian Solar's module research institute, Alan Xu, who talks us through that and the other products the company brought this year. We also hear about Canadian Solar's latest inverters, and of course energy storage in the form of the liquid-cooled lithium iron phosphate (LFP) containerised solution, Solbank.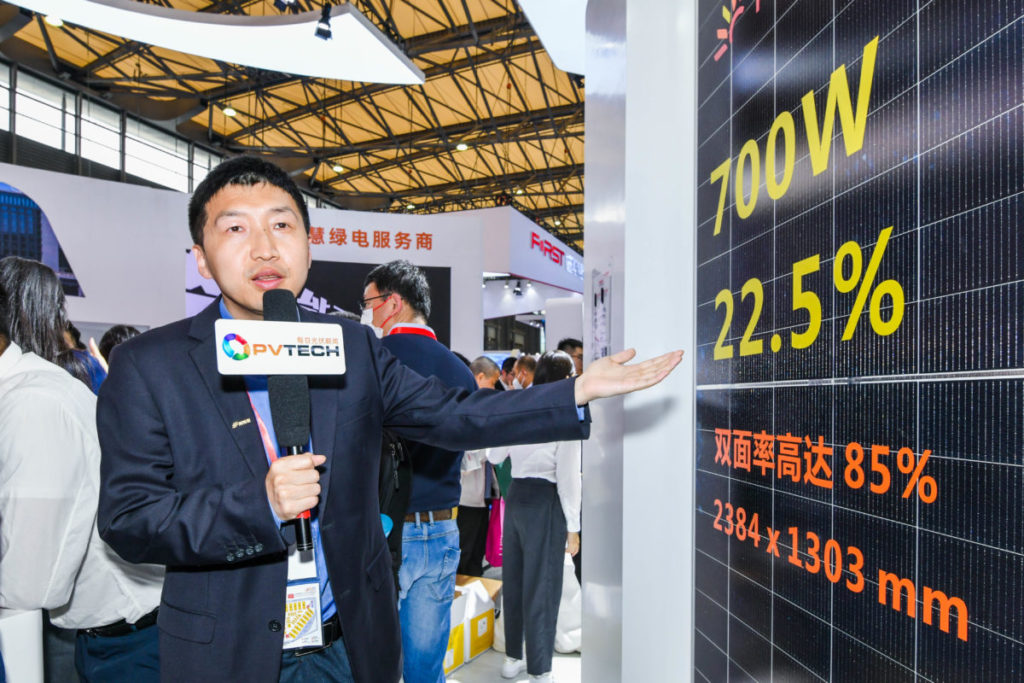 Growatt: Smart distributed and digital solutions
Distributed energy solutions and energy digitalisation specialist Growatt showcased PV inverters, as well as energy storage and self-consumption solutions, EV chargers and smart energy management systems. We're joined by Latin America marketing manager Eduardo Solis Figueroa introduces a range which includes four new residential inverters and its newest APX HV battery, featuring self-switching parallel connection technology that means old and new batteries can be installed together.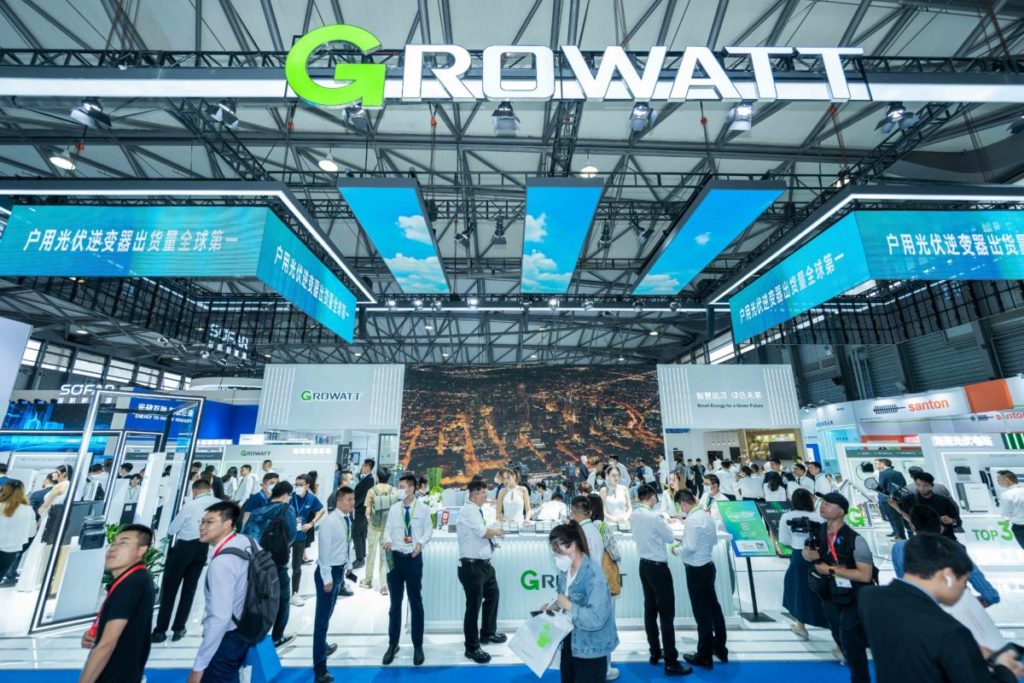 Solis: Three-phase and single-phase inverters
Travis Snyder, product manager at Ginlong Solis, talks about the company's new three-phase commercial inverter, which has 20 Amps on the PV inputs, future-proofing it for later models of PV panels. It also has a separate generator input which can be called on when a battery becomes depleted. Snyder also talks about Solis' S6 Advanced Power Hybrid Inverter, designed to interface seamlessly in unstable grid conditions.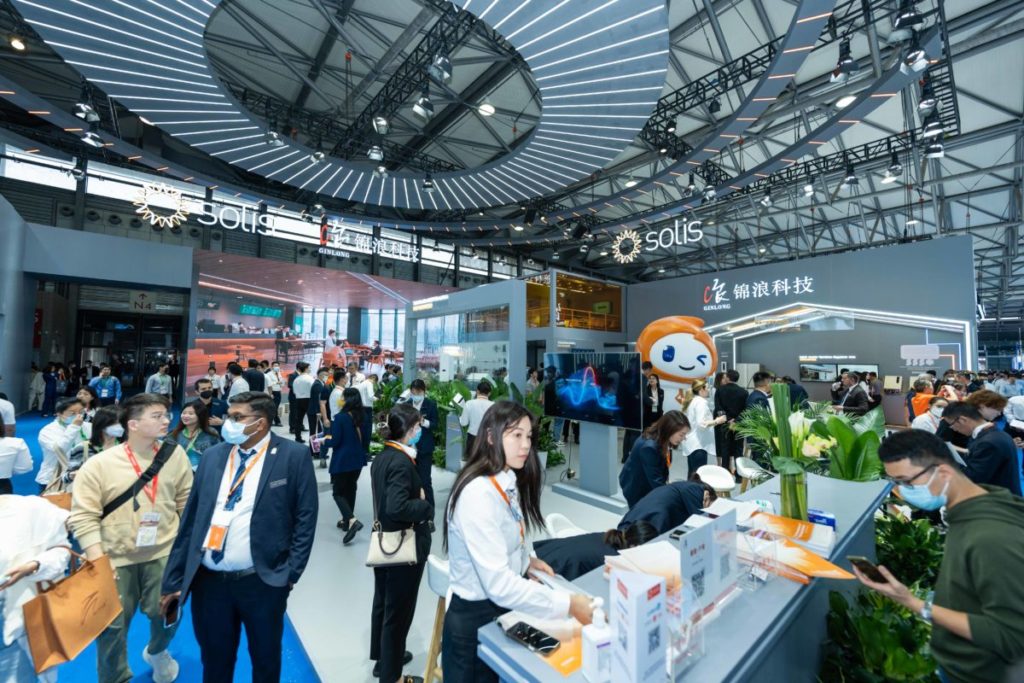 Huasun Energy: Ranked as world's largest HJT manufacturer
Ultra-high efficiency N-type silicon-based heterojunction wafer, cell and module manufacturer and innovator Huasun Energy is ranked as the world's biggest maker of HJT modules, with 5.1GW annual production capacity. Here, we learn about its range of modules on display at the show, including large-format 600W and 720W products, in a booth tour with Huasun's EU region sales director Criss Jin.
Yonz Technology
Sunny Hu, VP of solar aluminium alloy frame manufacturer Yonz Technology, showcases frames made using recycled aluminium alloy, reducing the emissions association with production by 90%, among its range. With an annual production capacity of 130GW, their biggest customers are some of the biggest players in photovoltaics, although Yonz also makes frames for emerging applications like BIPV.