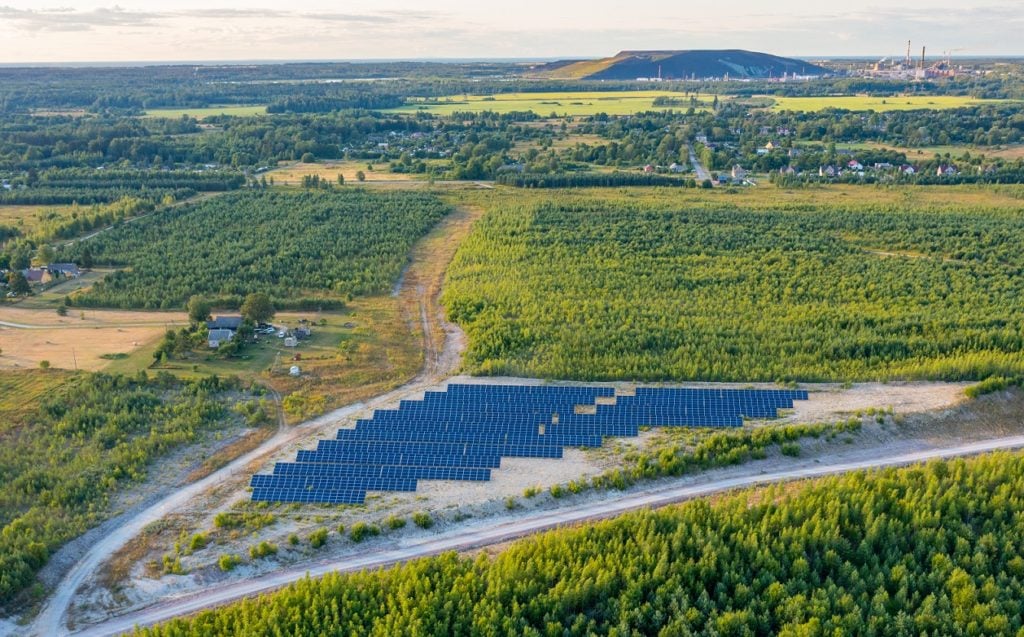 Enefit Green has confirmed the final decision on the 74MW Sopi solar PV project in Estonia, into which it will invest approximately €44 million (US$47 million).
The investment is part of a larger, almost €350 million (US$376 million) investment into the Sopi region alongside the 255MW Sopi-Tootsi wind farm.
A native Estonian renewable energy company, Enefit Green has committed to installing 1.9GW of generation capacity by 2026. It said that the total expected generation in the Sopi region – around 754GWh – will cover around 9% of Estonia's total electricity consumption.
In addition, Finnish investment fund manager Dasos Capital has also signed a framework agreement with renewables developer OX2 for a portfolio of 10 solar PV projects in Estonia. The first five projects are forecast to exceed 500MW capacity.
The final investment decision on the projects is earmarked for 2024-25, with environmental and permitting processes to be completed this year.
OX2 currently has a 4GW solar pipeline across Europe. It will be responsible for the permitting, technical design and construction of the projects.
"Thanks to our broad experience in Sweden, Finland, and other European countries, we have excellent competence for developing and constructing large scale energy production units and we are looking forward to using that experience also in Estonia," said Hedi Konrad, Estonian project manager at OX2.
"In the implementation of our projects, it is important for us to find the best solutions for all stakeholders involved – both in the planning and construction of the units, as well as in the operation of the completed wind and solar farms."
Last month OX2 acquired a 475MW Finnish PV plant from Finnish developer SAJM Holding OY.