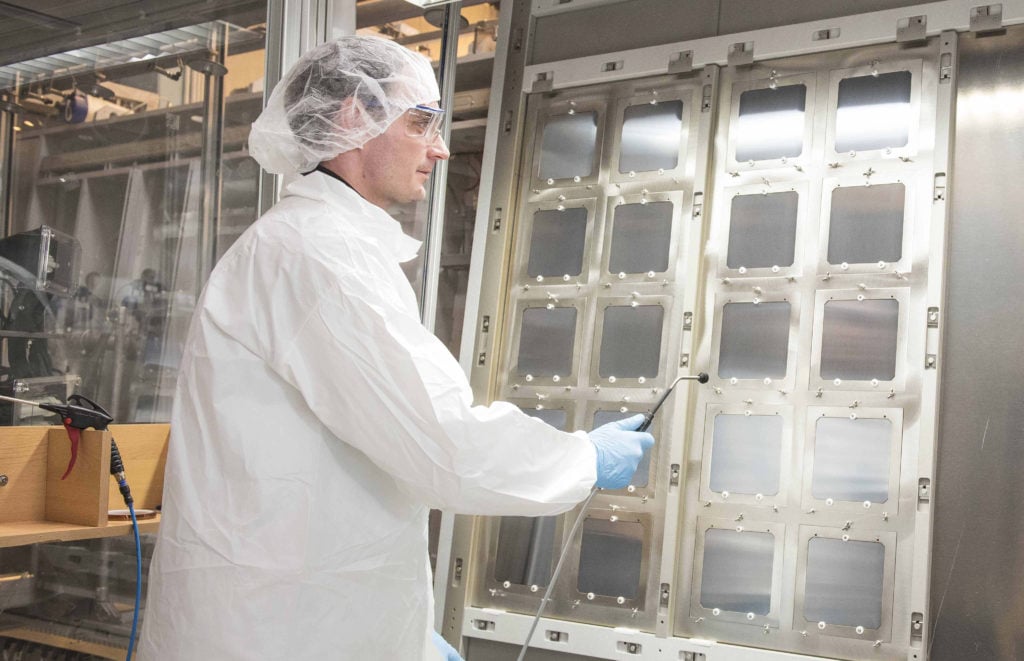 Perovskite solar cell researchers Oxford PV have claimed a new world record for commercial solar cell efficiency, recording a 28.6% efficiency on a 258.15 cm2 perovskite tandem cell independently certified by Fraunhofer ISE.
The organisation stated that "the combined 'perovskite-on-silicon' tandem solar cell achieves a conversion efficiency that is substantially higher than that of mainstream silicon-only solar cells, which average 22–24%".
The cell was produced at Oxford PV's integrated production line in Brandenburg an der Havel, Germany. The factory commenced initial production of the company's tandem solar cells for integration by solar module manufacturing partners and is now "ramping up to higher volumes".
"Our latest efficiency achievement of 28.6% is more than 1.5% above our record set last year and exceeds our own roadmap plan of 1% annual increases. These record-setting solar cells are made on the same production line as our 27% efficient commercial solar cells, which already meet strict performance and reliability targets," said Chris Case, chief technology officer at Oxford PV.
Companies across the world are trying to commercialise perovskite solar technology, which is notoriously prone to degradation and instability when exposed to the elements. The tech has the potential to be a significant next step for solar power. Korean-owned manufacturer QCells announced a US$100 million investment into a pilot production line last week.
The full version of this story can be found on our sister site, Solar Power Portal.