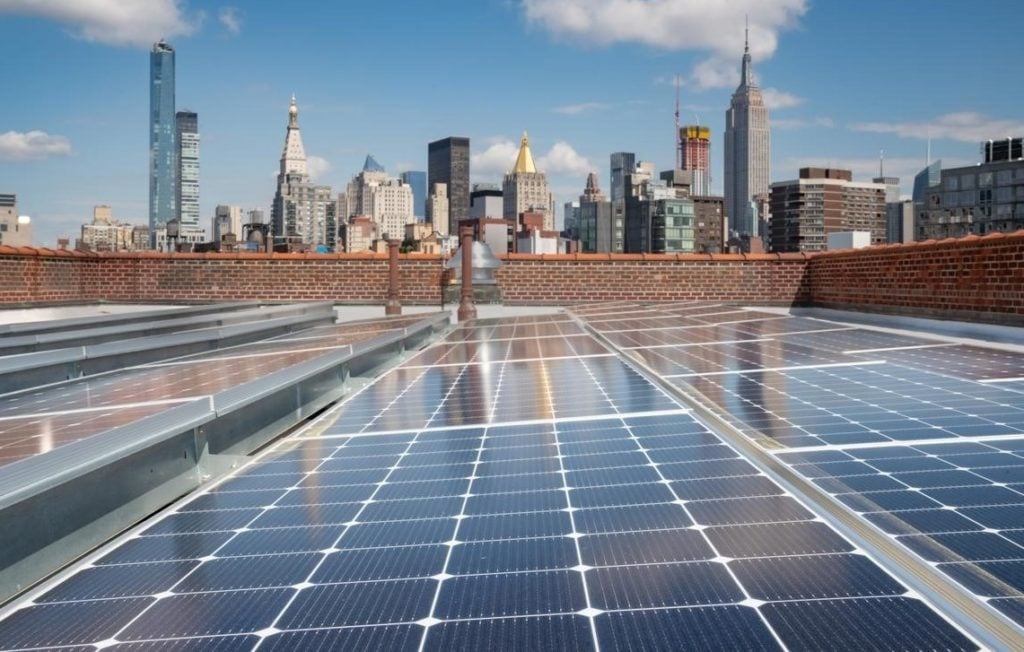 On Thursday 18 May, New York State reached a new record for solar generation with 3.3GW at noon, according to the New York Independent System Operator (NYISO).
Solar capacity during that hour accounted for a fifth (20%) of the total electricity demand.
Behind-the-meter – such as residential solar or community solar – generated almost all the capacity with 3.2GW, while front-of-the-meter – such as utility-scale solar – only 130MW.
The state of New York has long been a leader in the community solar market across the country, with nearly half of the 5.2GW capacity installed in the US from the state of New York alone. Last year already it expanded its NY-Sun initiative, which aims to support 10GW of distributed solar by 2030 and approved a new framework for distributed generation which includes support for disadvantaged communities with low-to-moderate income among other measures.
As New York State works towards decarbonising its electricity by 2040 and reaching 70% of renewable energy generation by the end of the decade, the New York State Public Service Commission recently approved US$4.4 billion for transmission upgrades that will boost the uptake of renewables. This includes 62 local transmission upgrades that could create 3.5GW of renewable capacity between 2024 and 2030 when the projects are expected to be completed.
Doreen Harris, president and CEO of the New York State Energy Research and Development Authority, said: "New York is one of the most robust solar markets in the US with programms such as NY-Sun driving significant growth across the state."
Even though community solar has been the more predominant market in New York State, large-scale solar still is present in the state with Governor Kathy Hochul launching a 2GW solicitation for large-scale PV projects in the state last September.