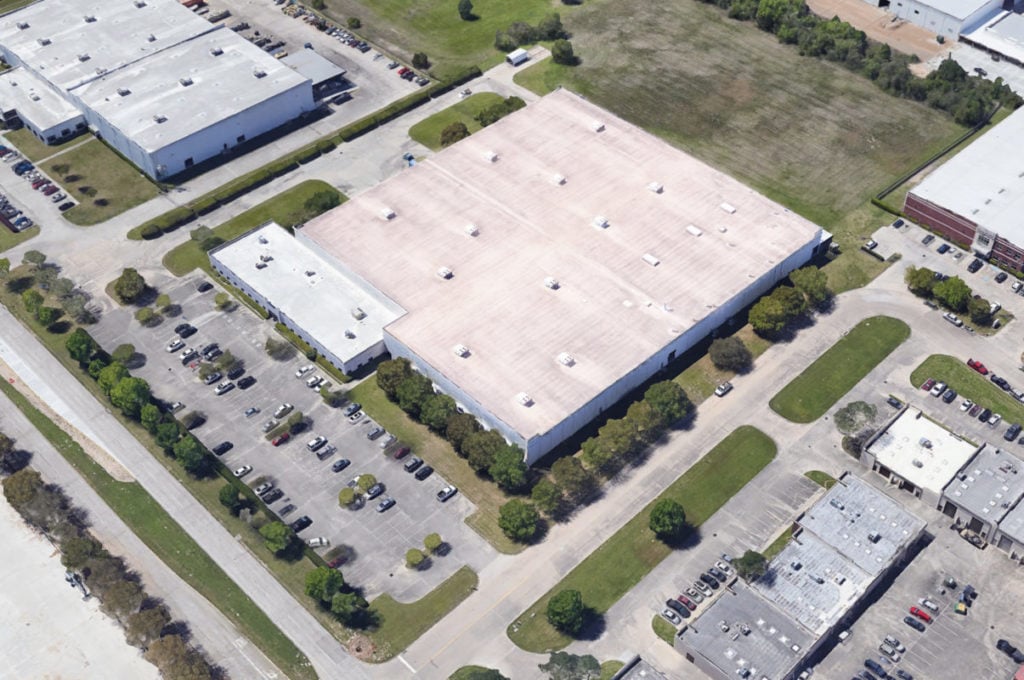 Recent trends of American industries flooding to Texas have included solar PV companies both in the upstream and downstream sectors, supported by a spate of financing deals in the first half of 2023. While many other US states offer more attractive incentives, Texas has a unique set of drivers that are pulling in solar companies at this moment in time.
Jim Wood, CEO of Houston-headquartered PV module manufacturer SEG Solar, which completed funding for a 2GW TOPCon PV module plant in Houston in March, tells PV Tech Premium that the typical locations for manufacturing hubs are changing.
"Historically, we've seen solar manufacturers open up where the market is in California," he says. "That's where it's easy to fly from Asia to San Francisco or LA directly. So, we've seen a lot of solar companies start there, but when you look at California today, the taxes are kind of out of control. Everything is so heavily regulated there that it's easier to look at other locations for business."
"Whether you're looking at Elon Musk's big move to Texas with Space-X, there's just been a significant move in the US to relocate from states like California to more business-friendly states like Texas," says Wood, adding that companies have moved to Texas in "a flood".
Furthermore, Wood notes that it is very onerous to build projects in California whether deploying a solar energy generating plant or setting up a manufacturing plant. The most important barrier is that California has significantly more permitting regulations and therefore it takes much more time to receive approval as opposed to Texas, which is less onerous than many other states.
Attractions beyond incentives
While Texas is seen by many as the foremost market for deploying solar PV in the US today with its vast swathes of flat land and plentiful sunshine, there are other attractions to Texas for PV manufacturers that come despite a lack of special financing incentives compared to other states.
"To be honest with you, the incentives are actually less in Texas than they are in many other locations," says Wood. "We could locate to a different state and that state would break out their cheque book and they would make it much more incentivised for us to locate there. But the locations don't generally work and there might not be a large demand for solar in that region. There might not be as large of a pool of qualified workers. There might not be a port. The airport might not be that great – so a lot of different reasons."
Wood describes how SEG Solar bought its Houston plant "on balance sheet" by purchasing the building and equipment without having to seek bank financing. The 2GW capacity is a first phase with plans to add an additional 5GW, although SEG Solar is open to different locations for that additional capacity. It may still be deployed in Texas, but Wood says the company is analysing whether shipping costs will be saved by adding new capacity in another key and upcoming state instead in order to gain a competitive advantage.
Securing land for future manufacturing
US PV manufacturing capacity is very low compared to China, India and Southeast Asia, says Sylvia Leyva Martinez, senior research analyst at Wood Mackenzie. Just 8GW of PV manufacturing facilities were deployed in the US, according to the research firm's latest analysis and most of that is concentrated at First Solar's facility in Ohio and Hanwha QCells' facility in Georgia, alongside several much smaller manufacturers in states like California.
"Mission Solar has the only operating facility (300MW) right now in the US for module production in Texas," says Martinez. "So, Texas would be relatively new for manufacturing, though there is already some activity there."
Martinez suggests that manufacturers are prioritising access to electricity for their facilities in advance and Texas is seen as a place to get easier approval for large loads and across large swathes of land.
"Technically, with the Inflation Reduction Act (IRA), you get this influx of tax credits that will allow you to plan not only for capacity in the near term, but also in the longer term," she adds. "So maybe they are also considering the option of expanding and just having the land secure."
Building factories close to buyers is less of a concern because transport is relatively easy within the US, says Martinez. However, Texas does have a strong railway hub for transporting modules with this infrastructure having been well-developed for the historic Texan oil and gas industry. Instead, the key focus is on securing cheap land with good access to resources, Martinez claims.
PV recycling haven
Solarcycle, a company that specialises in recycling solar equipment, secured US$30 million in Series A funding to increase its Texas-based solar panel recycling capacity and expand materials re-manufacturing capabilities in March. The company is looking to open a new facility in 2024 with the capability to recycle millions more PV modules, and the firm will definitely expand in some form in Texas, says its chief commercial officer Jesse Simons, but the firm is evaluating other areas within Texas to install this very large factory, as well as looking at other states.
Asked why Solarcycle chose Texas for its first major facility, Simons says: "The big reason is just the proximity to the largest solar market in the United States if not the world, but also, it's quite close to a lot of where solar has gone historically in the southwest. Our model is based on scale, centralisation and large volumes of panels coming through our facility. So, Texas and the southwest was where many of the panels have been installed."
Simons says this stream of modules coming offline from some of the earliest generations of PV projects can be seen as "feedstock" and he describes Solarcycle as "essentially a mining company" that is mining old solar panels to make new solar panels. As such, it is beneficial for the firm to be close to the feedstock coming out of Arizona, New Mexico and even Southern California, which are locations within a relatively short distance of Texas. Solarcycle also needs manufacturer "off-takers" who will buy the recycled aluminium, silver, silicon, and glass.
Simons also praises Texas for its access to a quality workforce that has been trained in and understands energy over its many years as a hub for oil and gas. He also notes that cheap land is desirable since the firm's projects require a large amount of land.
Given the prevalence of flat desert and arid land, Simons also describes a trend in Texas of PV projects being set up where there's already some kind of fossil fuel infrastructure, where the mineral rights are often owned by an oil company or gas company with a pumpjack installed and the solar panels being placed around it. This means solar is not often directly competing with farmland, which is "another big benefit", adds Simons.
The latest edition of PV Tech Power due to come out in June includes an in-depth look at the downstream PV sector in Texas after a string of financing deals signalled healthy prospects for PV in the southern US state.